Outdoor Food and Fish Smoker
A great Outdoor Smoker oven with two burners

Superb Quality
For use with wood chips

Dimensions (cm): 42 x 22 x 11
Portable, it can be used almost anywhere
Order Within
to receive on
Tuesday
for UK Mainland Orders.
Sign up for future discounts and new products
The Callow Outdoor Smoker Cooker & Smoker Oven - This great little Outdoor Smoker oven is to be used with wood chips and can be used to smoke almost anything you like. It does not require a huge amount of heat and does not need many wood chips either.

You can smoke fish, meat, vegetables and chicken in particular is very tasty indeed. Being portable, you can use it almost anywhere you like, outdoors. Rest assured the flavours from smoked food that have been smoked in your own food smoker oven are the best - fresh fish popped straight into the smoker oven is a real delight. Of course - if you intend having a dinner party then using this little oven will give you reliable results without too much preparation required. Not only can you smoke your fish and serve whole - it is perfect to smoke some mackerel or Trout and blitz it up in some butter as a pate - delicious and incredibly easy to achieve.

To use - Light the meth burner under the Outdoor Smoker Cooker and use a small amount of wood chips or dust onto the base of the smoker - you will use trial and error to get the correct flavour for you - add your food and put the lid on - cook.
With its variable cooking levels and a regulator built into a lid you will be able to smoke your food how you enjoy it with total ease and no fuss.

Quality Stainless Steel Construction with 2 Different Cooking Levels , 2 Burners and a Valve Regulator within the Lid - product Dimensions: 42 x 22 x 11cm

This is just one of the many popular food smoking ovens that we have available for next day delivery, please see our food smokers page for more details on the variety of ways to cook utilising smoke from flavoured wood chippings and pellets.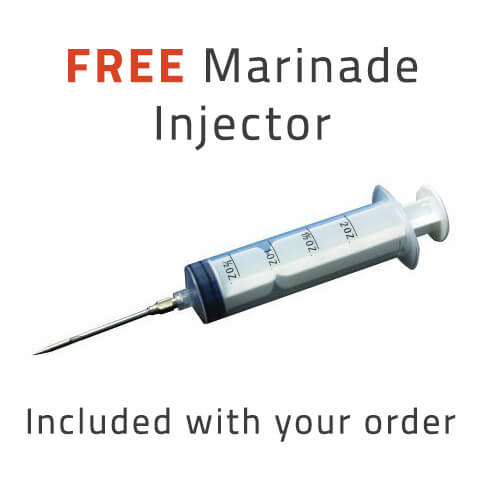 01 September 2017

by:

Fraser Cochrane
Just used the smoker for mussels and they were fantastic and the smoker so easy to use
Outdoor Food and Fish Smoker
17 March 2017

by:

Jane
This smoker is easy to use & is very effective for fish! The results are delious